Proferred® Hand Tools by BBI are professional grade, superior quality, hand tools that also come with a lifetime warranty.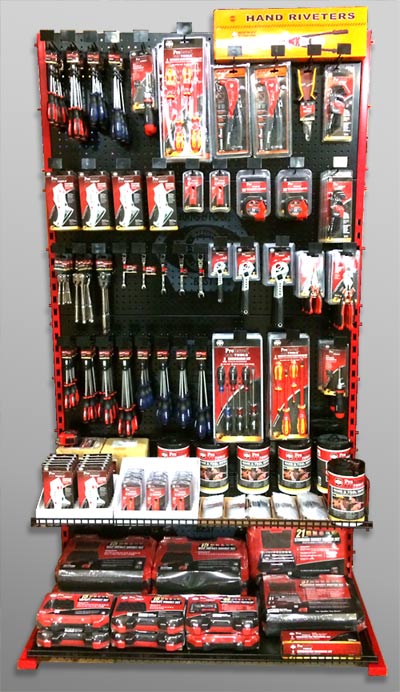 Limited Lifetime Warranty
CFIS Group Proferred® Hand Tool products, except as otherwise specified, are warranted under normal use and service against defects in materials and workmanship. This warranty does not cover wear and tear from normal use or any damage or product failure caused in whole or part by misuse, abuse, or alteration as determined at CFIS's sole judgment.
CFIS MAKES NO OTHER WARRANTIES AND THIS LIMITED WARRANTY IS MADE IN LIEU OF ALL OTHER WARRANTIES, EXPRESS OR IMPLIED, INCLUDING THE IMPLIED WARRANTIES OF MERCHANTABILITY OR FITNESS FOR A PARTICULAR PURPOSE. AGENT, DISTRIBUTORS AND RETAILER OF CFIS HAND TOOLS HAVE NO AUTHORITY TO MAKE ANY REPRESENTATIONS OR WARRANTIES OTHER THAN THOSE CONTAINED IN THIS WARRANTY.
YOUR SOLE AND EXCLUSIVE REMEDY FOR ANY BREACH OF THIS WARRANTY AS DETERMINED AT CFIS'S SOLE DISCRETION SHALL EITHER BE THE REPAIR OR REPLACEMENT OF THE DEFECTIVE TOOL OR A REFUND OF THE CFIS RETAIL PRICE. UNDER NO CIRCUMSTANCE WILL CFIS BE LIABLE FOR CONSEQUENTIAL, INCIDENTAL, SPECIAL OR PUNITIVE DAMAGES OR DAMAGES TO PROPERTY LOSS OR PERSONAL INJURY. THESE TERMS AND CONDITIONS ARE SUBJECT TO CHANGE WITHOUT PRIOR WRITTEN NOTICE AT ANYTIME AND AT CFIS'S SOLE DISCRETION